SINGAPOREANS ARE
LOVING THEIR HOME CINEMAS!
Your Home Cinema For Only $299  
With a single purpose of making a home cinema projector affordable, the LUMOS AURO Projector brings the theater back to your home at a groundbreaking price of $299 while major brands easily charge above $1,000 for the same home cinema projector set-up. 1080p native resolution, 300" Display with 6000 lumens, the AURO is a real game-changing short throw and portable projector for its trail-blazing price-performance value. The Best Projector in Singapore.
1080p Native Resolution
 Crystal-clear 1080p resolution (Blu-Ray/FHD), feast your eyes upon the mesmerizing sharp graphics that is a world of difference above the standard projector out there. It is 225% times sharper than that.
300" Of Visual Brilliance

Be transported into the world where it is boundless. A majestic experience of a full-blown theatre-like screen from 30" all the way to 300", immerse yourself in a whole-new standard of viewing movies, shows, video games and sports with AURO short throw LED projector.
6000 Lumens of Rich Colors

A projector with low luminosity suffer from washed/faded colors. At 6000 Lumens, 50% more than an average projector, you will have clearer, fuller and richer graphics presented before yet. Best for night use in a dark room - a true cinematic experience. 

1.5m Short Throw Distance

Even at small compact spaces, a short throw projector distance of 1.3:1 ensures an amazing projection size of a 100" display with only a 3m distance needed. A home projector theater at your disposal be it in the living room, on the ceiling or the comfort of your own bedroom.
Dolby Audio Supported

Built to support Dolby Audio, expect crisp and rich surround sound while you indulge in the best of visual and audio quality. Built to be 60% stronger than standard projector sound, AURO produces a strong and firm cinematic sound as compared to standard projectors out there.
MiraCast & AirScreen (Only on Smart Version)
Simply cast your phones and mirror your screen on the projector via AirScreen and MiraCast app, as though a seamless extension of it. This means there're no need for any other cables at all. Mobile Gaming on a 300" screen? Sounds like a great idea. 
Inbuilt Netflix, YouTube, Android Operating System, Wi-Fi, Bluetooth

If a simple projector is not enough, we have a Smart Version of it. Regular projectors are "dumb". They need an external device connection like a laptop to display content. But for the AURO Smart version, it supports Wi-Fi, Bluetooth, and comes with inbuilt apps like Netflix, YouTube and Android operating system, meaning that you can just turn on the projector and use it to watch your favorite videos, movies and shows to your fullest. No need for anything else.
Perfect for Consoles
Plug in your favorite PlayStation, XBox, Nintendo Switch and feel the sheer difference in size. Works amazingly well for multi-player party games like Overcook, Animal Crossing and Mario Kart where everyone gets a sizeable share of a 300" screen. More screen, more fun.

Keystone Correction and Digital Zoom

To adapt to different positions due to the placement of AURO in your room, keystone correction (optimal +-15 degree) can be configured to ensure that the screen is always in sync and fully rectangular in a multitude of positions. Digital Zoom is also enabled, meaning that you can adjust it at the comfort of the remote control without having to move the projector around. (4-Point Correction is only available on Smart version)
LUMOS VS Other Brands: We're WAY Better in every aspect!

Our image, brightness and sound quality overpowers even the major brands of projectors out there. Better brightness, sharper images and richer, fuller sound! See and hear it for yourself to believe it. 50% cheaper but TWICE the performance, no wonder we have so many 5-Star Reviews!
Bundle it with RIZE Adjustable Stand ($50 OFF!)

Our LUMOS AURO works best with an adjustable stand. It allows it to be placed on a perfectly flat surface (the plate), and you can shift it up and down to fit the projection height requirements of your wall in any way you want it. No tables/shelves by the bedside or living room to put the projector? RIZE solves this issue completely. Bundle it (+$55 only, worth $105) with our projector to enjoy $50 OFF!
The LUMOS Brand Projector

We are a proud home-grown local Singaporean brand which strives to bring the best quality projectors - home projectors, cinema projectors, business projectors, mini projectors at market-breaking prices. We offer full 1 year local warranty and dedicated customer support. You can reach out to us for further enquiries and we'll be more than happy to serve you.

Key Details
54% Off* + Free Delivery (Worth $30) + Free HDMI Cable (Worth $20) +

Our LUMOS AURO works best with an adjustable stand. It allows it to be placed on a perfectly flat surface (the plate), and you can shift it up and down to fit the projection height requirements of your wall in any way you want it. No tables/shelves by the bedside or living room to put the projector? RIZE solves this issue completely. Bundle it (+$55 only, worth $105) now!



(Add Only $55) RIZE Stand Bundle Deal





Ready Stock Now: Delivers in 3-5 working days

. Limited Units Left!

(If you don't order now, you will miss this ready stock batch. Once sold out, it will be a long wait for the next batch which will only arrive around 1-2months later.

So hurry and secure your order because it is selling out fast!)




Highlights: True 1080p Native Resolution, 6000 Lumens, 4000:1 Contrast Ratio, Keystone Correction & Digital Zoom, 50,000 Hours Life.

Technical Specifications




AURO Smart




AURO Regular



Native Resolution

1920*1080 (1080P)
Brightness

6000 Lumens
Contrast Ratio

4000:1
LED Lamp Life
>50,000 Hours

Aspect Ratio
16:9/4:3

Projected Screen Size
50-300 Inch

Projection Distances

1.5-9.2M

Short Throw Ratio

1.3:1

Speaker

4Ω5W (Dolby Audio Support)

Keystone Correction


Horizontal & Vertical

±15° (Using Adjustment Mechanism) ±30°(Using Remote Adjustment); Digital Zoom

4-Point Correction is only available in the Smart Version

Interfaces


AV/VGA/HDMIx2/USBx2/

Audio out

Supply Power
AC 100-240V, 50/60Hz

Consumption
150W
Weight
3 KG
Dimension
31 x 23 x 10 cm

Operating System
Android 6.0
-
Memory & Storage

RAM 1GB + ROM 8GB

-
Bluetooth
Bluetooth 4.0
-
Screencast
Inbuilt AirScreen app for iOS & Samsung Phones

Miracast for Android phones

-
Apps
YouTube, Netflix, Casting Apps, Playstore


Wi-Fi
Yes
-
Accessories
Projector *1

User Manual*1

Power Cable*1

AV Cable*1

HDMI Cable*1

Remote Control*1

Able to Mount?
Yes, it can be mounted by standard ceiling/wall projector mounts. We do not provide ceiling mounts.
Warranty
1 year

See Full Spec Sheet




Versions: 95% of customers get the Smart version because Regular does not support Wi-Fi, Bluetooth, Netflix/YouTube/Casting nor 4-point keystone correction.

Regular version does not support Wi-Fi, Bluetooth, Netflix/YouTube/Casting nor 4-point keystone correction. It requires an external input like a laptop/USB/TV box to display content.

Smart version has its own operating system (Android OS). It is Wi-Fi enabled with Inbuilt Netflix/YouTube/Casting Apps/PlayStore, Bluetooth and 4-point keystone correction.

It is also able to support external inputs like laptop/USB/TV Box/consoles etc.

Difference between Smart vs Regular




Warranty: 1 Year Local Warranty

Our projectors undergo the strictest QC processes which include a rigorous series of durability, lamp hour, brightness, audio and material tests. Unlike other brands, our projectors are subjected to 5-Star Performance checklist before it is shipped out – meaning that only the best ones reach you. Top-class quality.

See Top Quality QC Process
Customer Reviews
"Learning is now less difficult and better concentration when displayed on the wall with crystal clear images!" – Shirlyn T.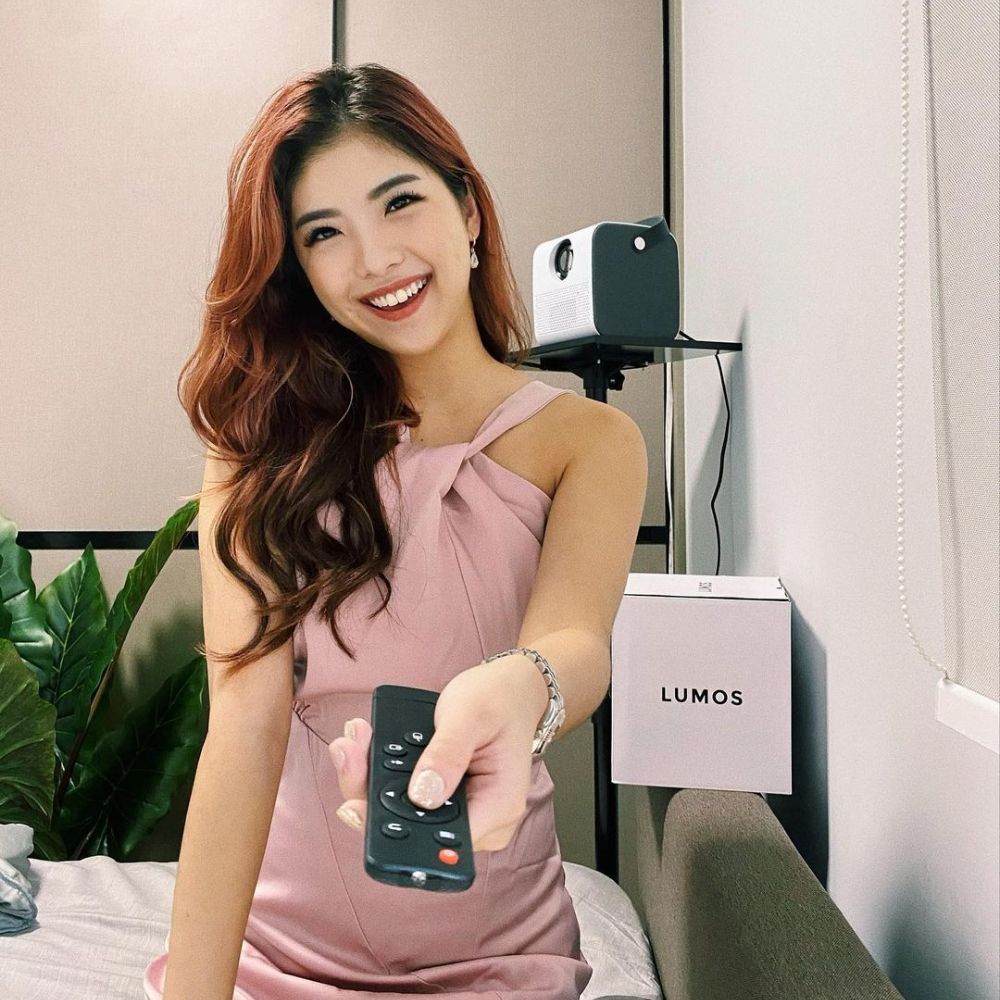 "It's really a life changing event for me! Couldn't miss a night without watching Netflix with this RAY projector!" – Jodie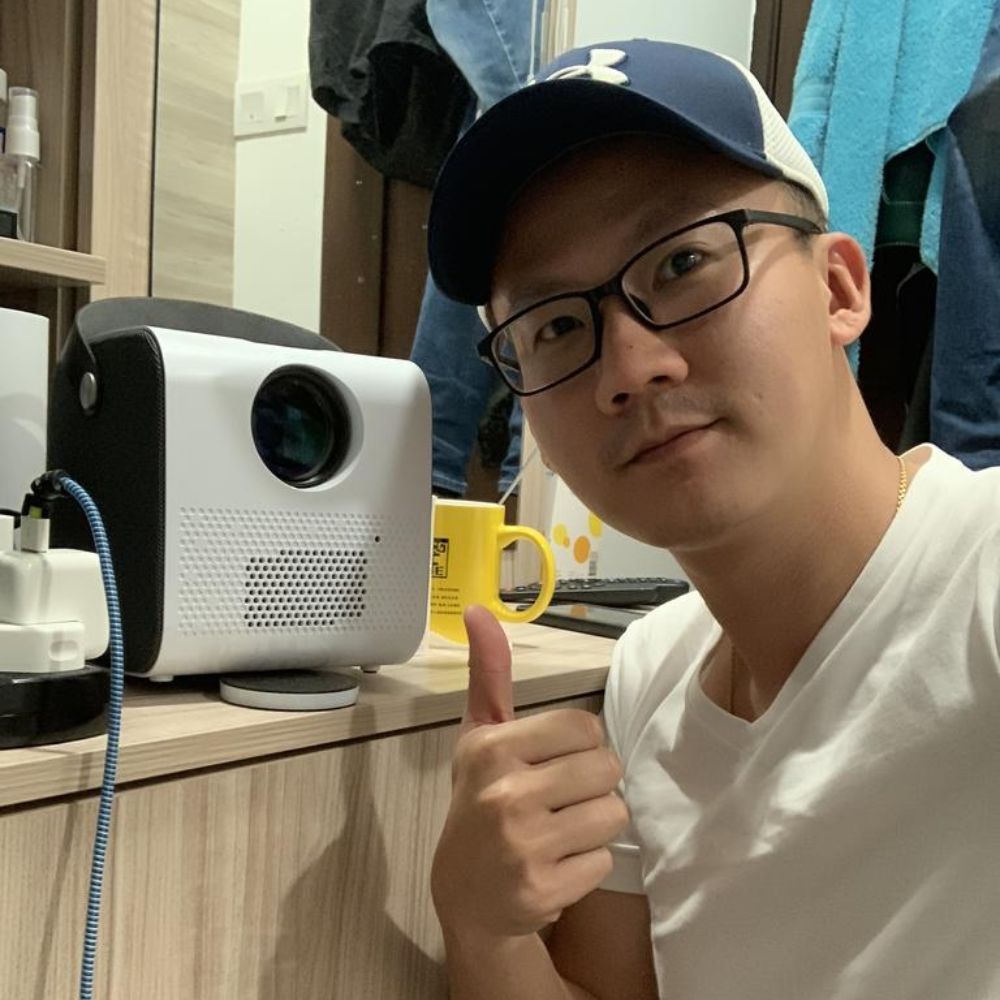 "I enjoy this my room cinema RAY with my wife. Thanks LUMOS!" – Wilson S.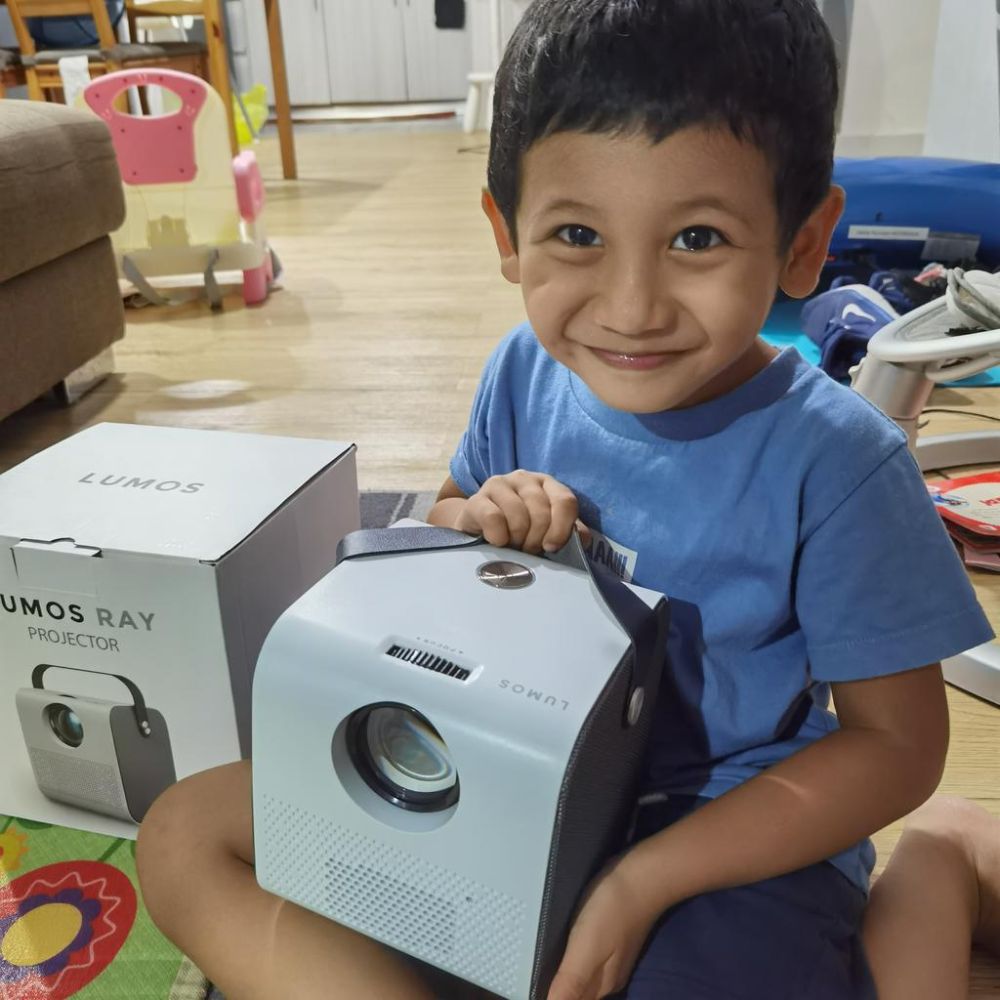 "Nice projector. Small but quality is big. Would definitely recommend Lumos RAY to all my friends" - Raja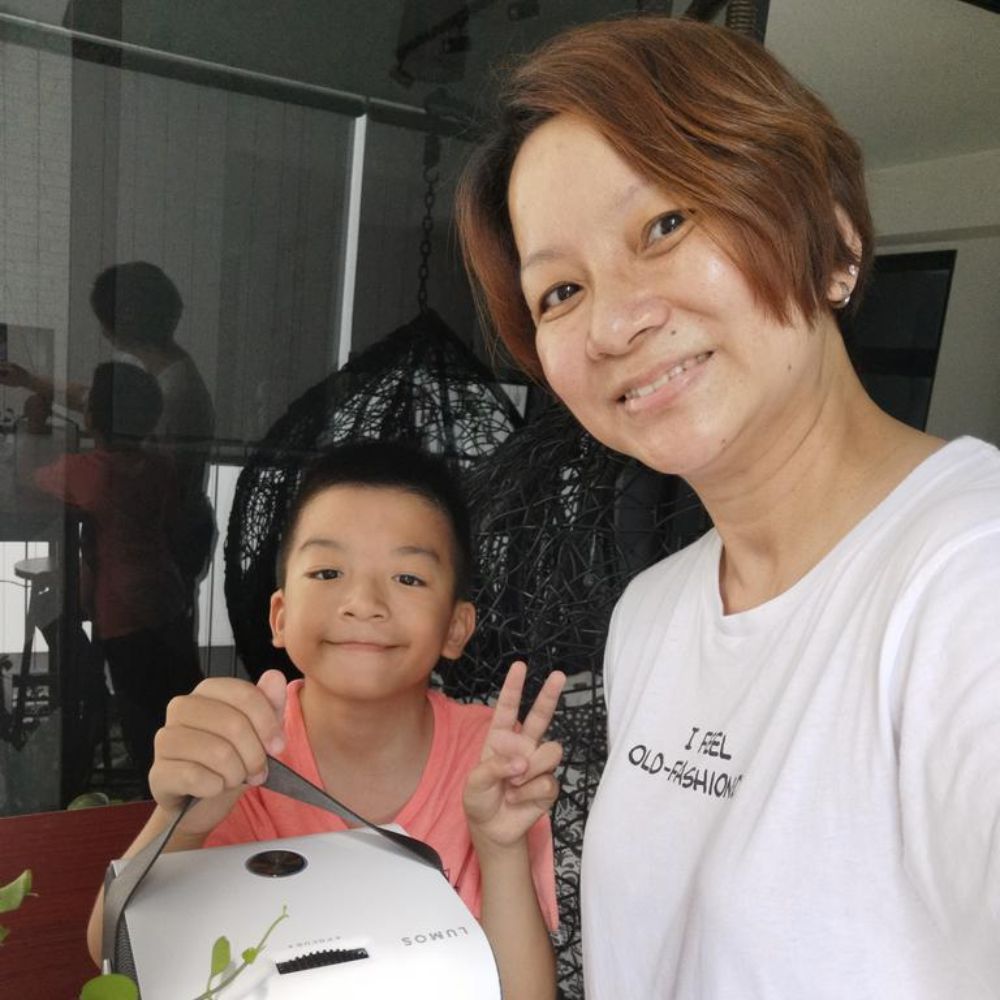 "Smartest projector! Best Mother's/ Father's & Children's day gift for myself & family" – Daphne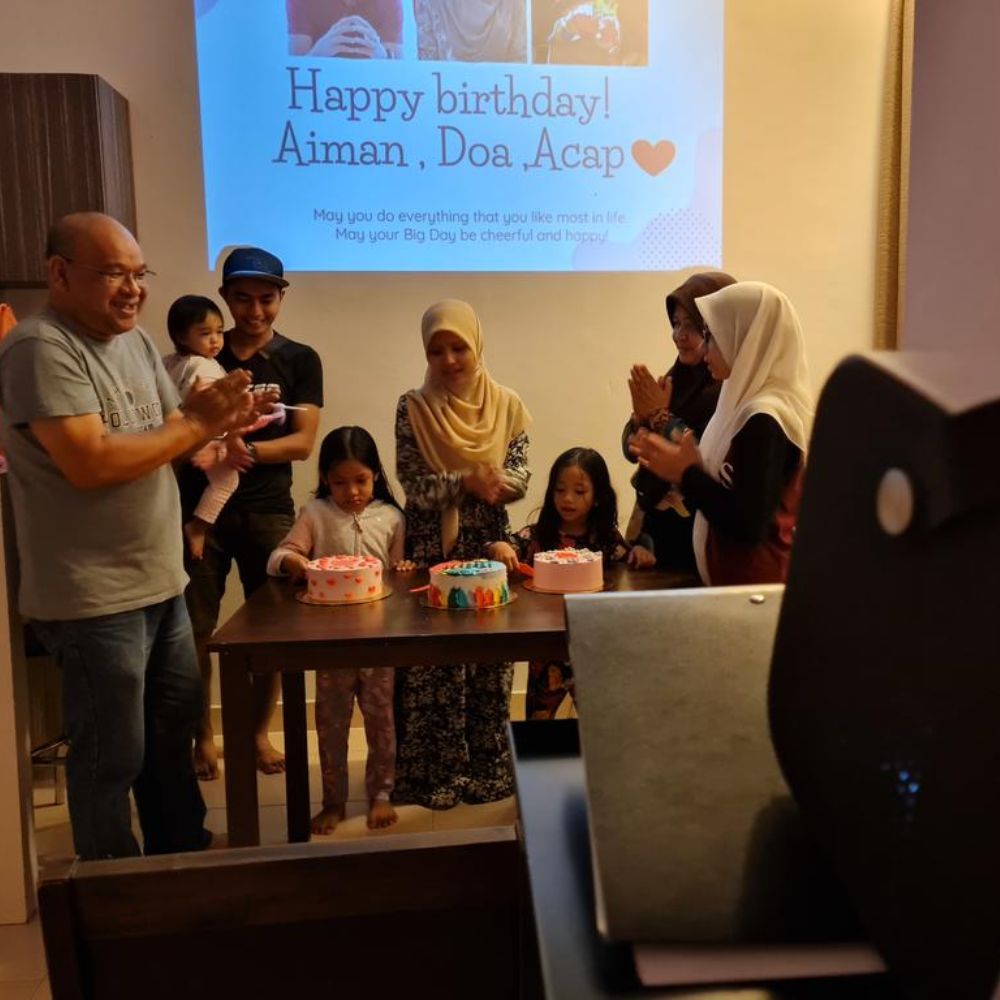 "I've brought RAY to all of my family and friend's events. Say no more to buying one-time-use banners and props, hiks" -  Mohd Faiz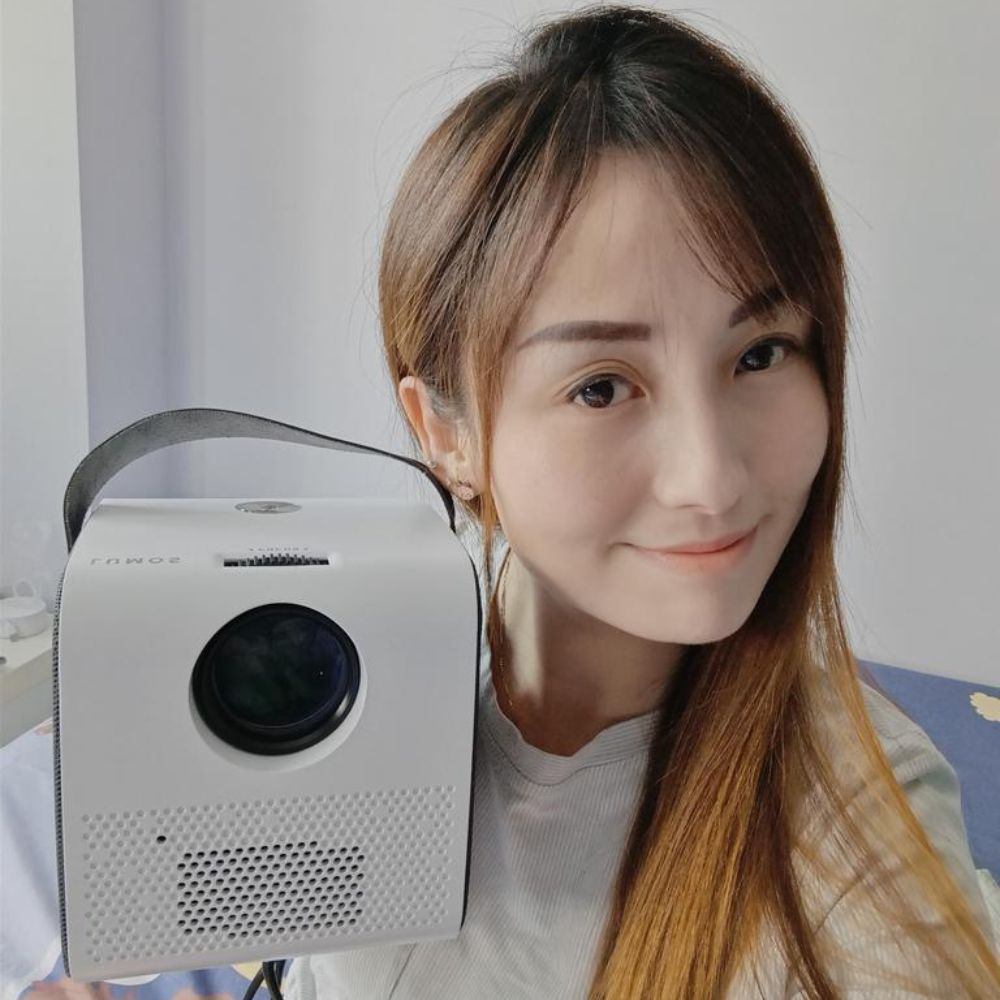 "Fantastic sound and screen from RAY. Lightweight and easy to bring it to anywhere! My kiddos and I love it!" - Gwen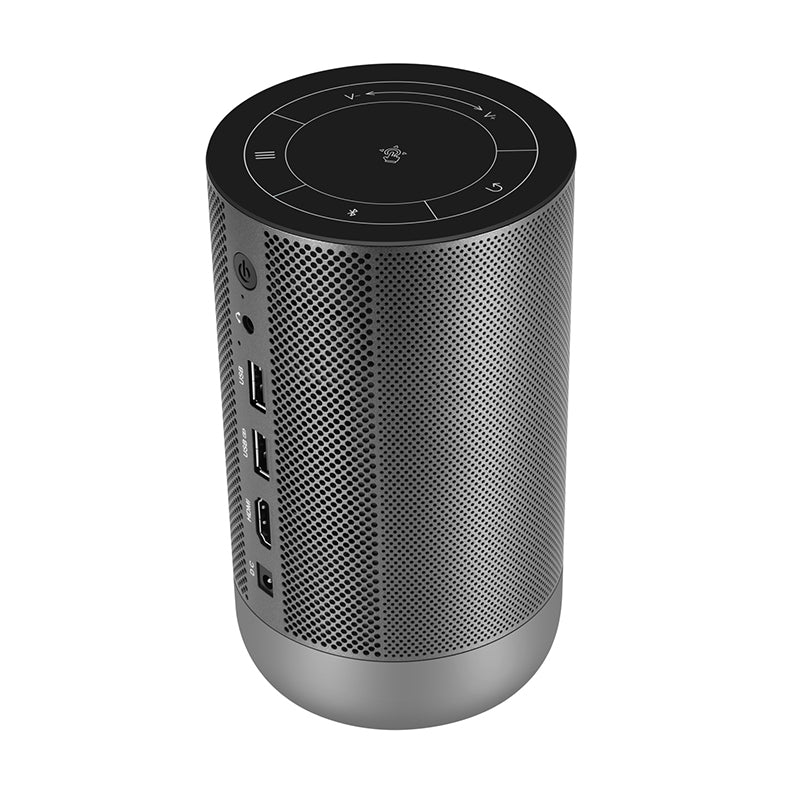 "Been looking for a multi-functional projector for a long time. LUMOS is the BEST choice ... 5 stars" - Tarzi M.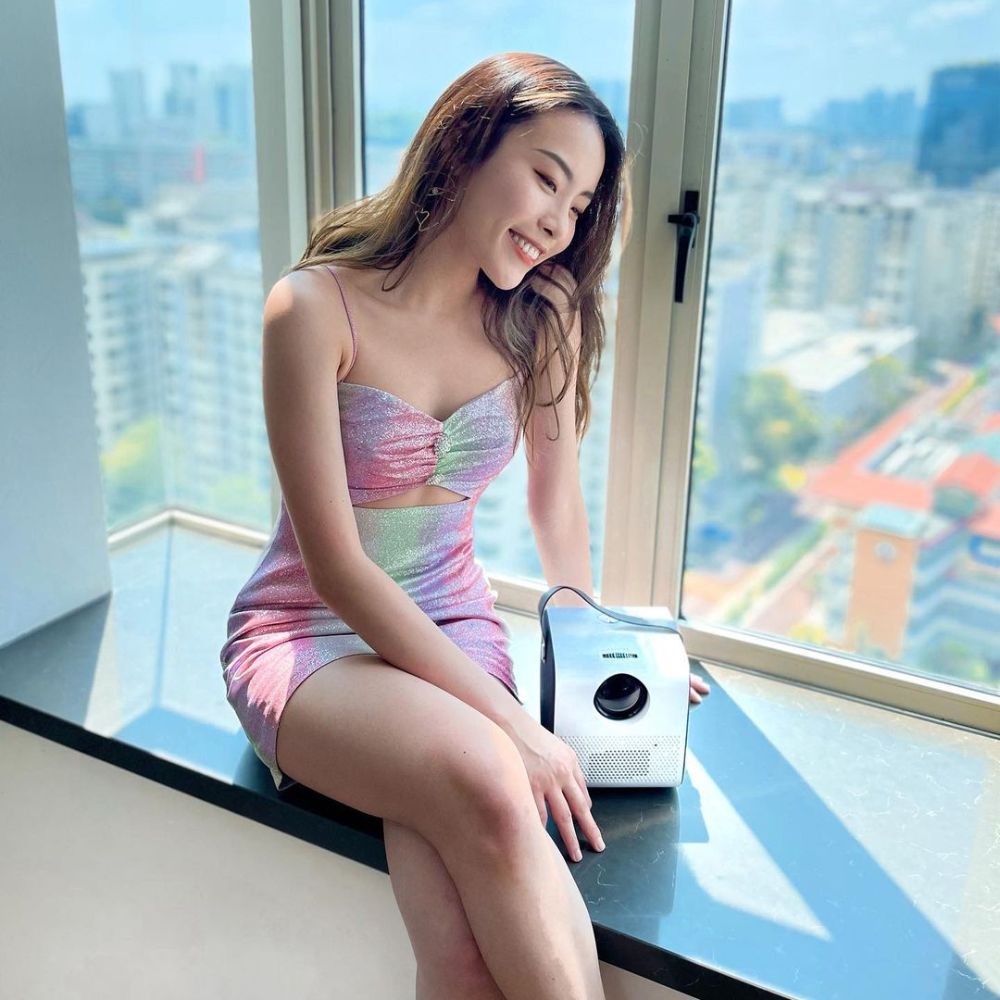 "What amazes me the most is surround sound system which is just WOW." – Summer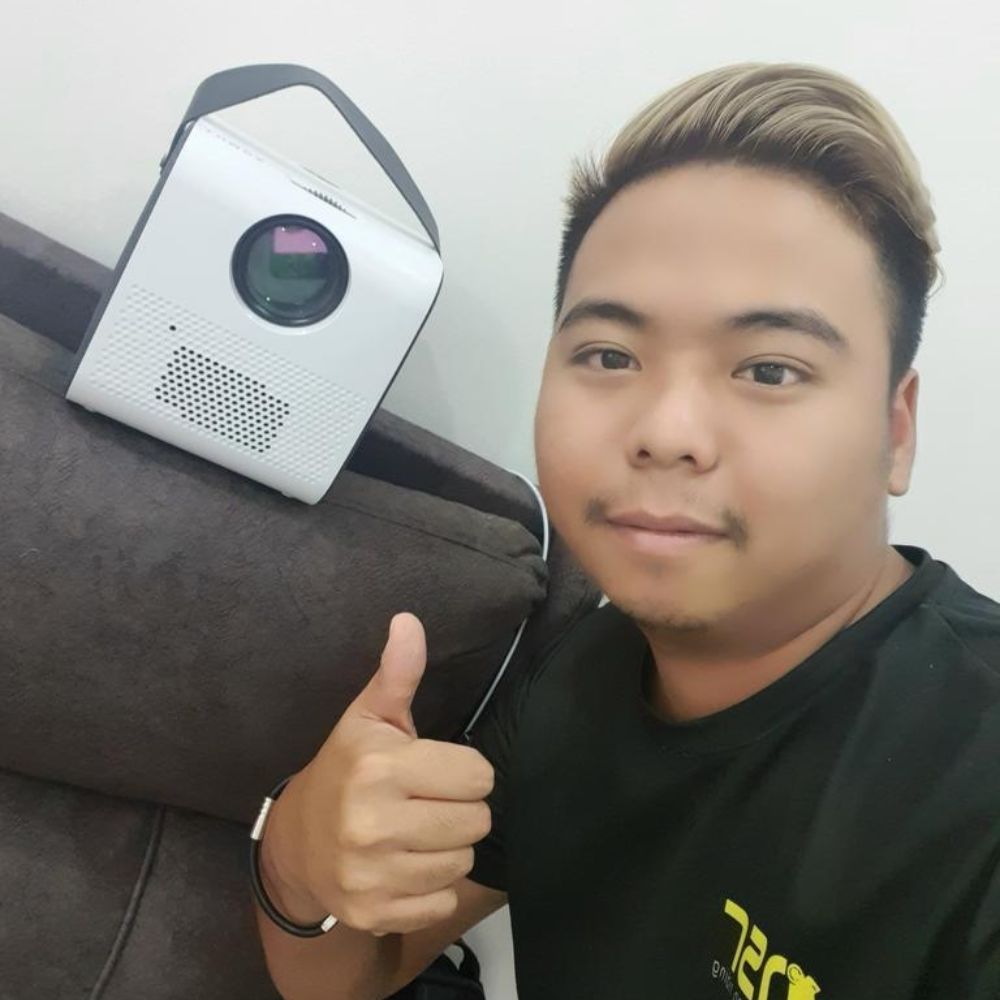 "I received the LUMOS RAY smart version I purchased and I am very happy. " – Jack C.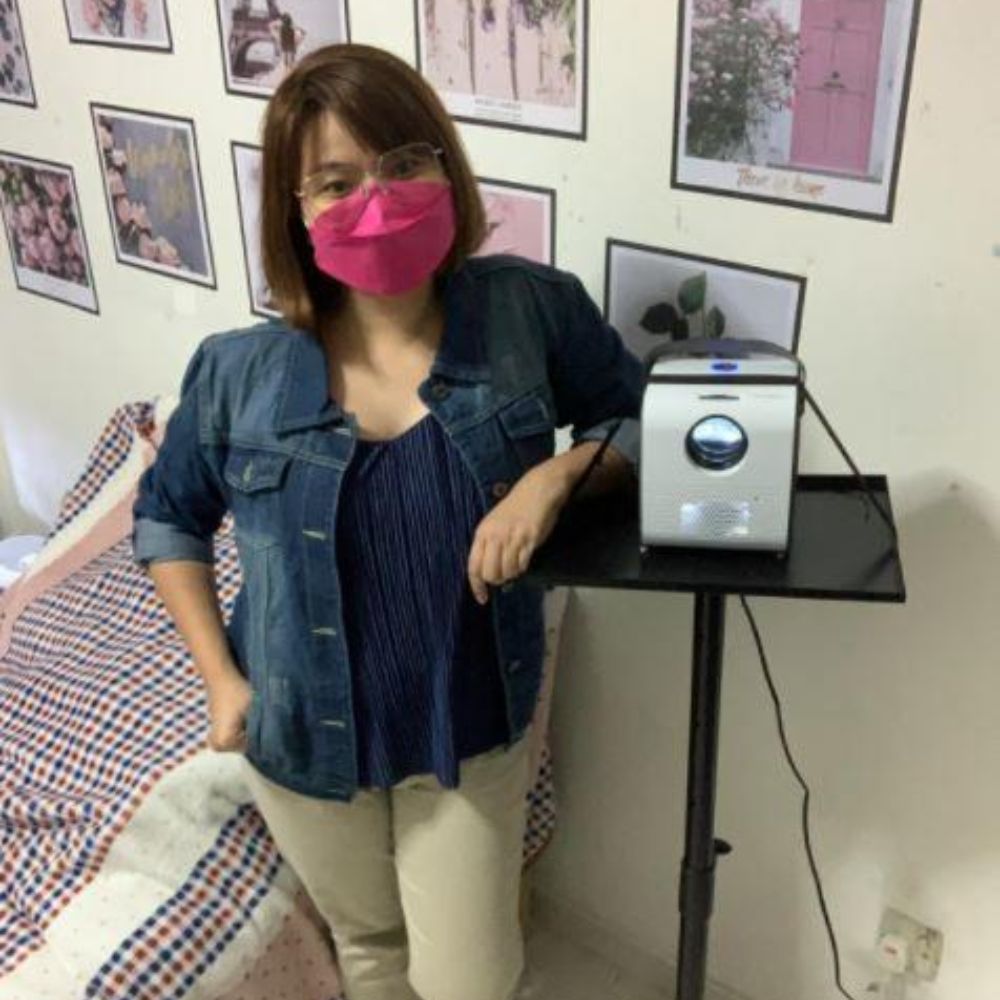 " Can save more money and time, more bonding time with your love once at home." – Cristine LS.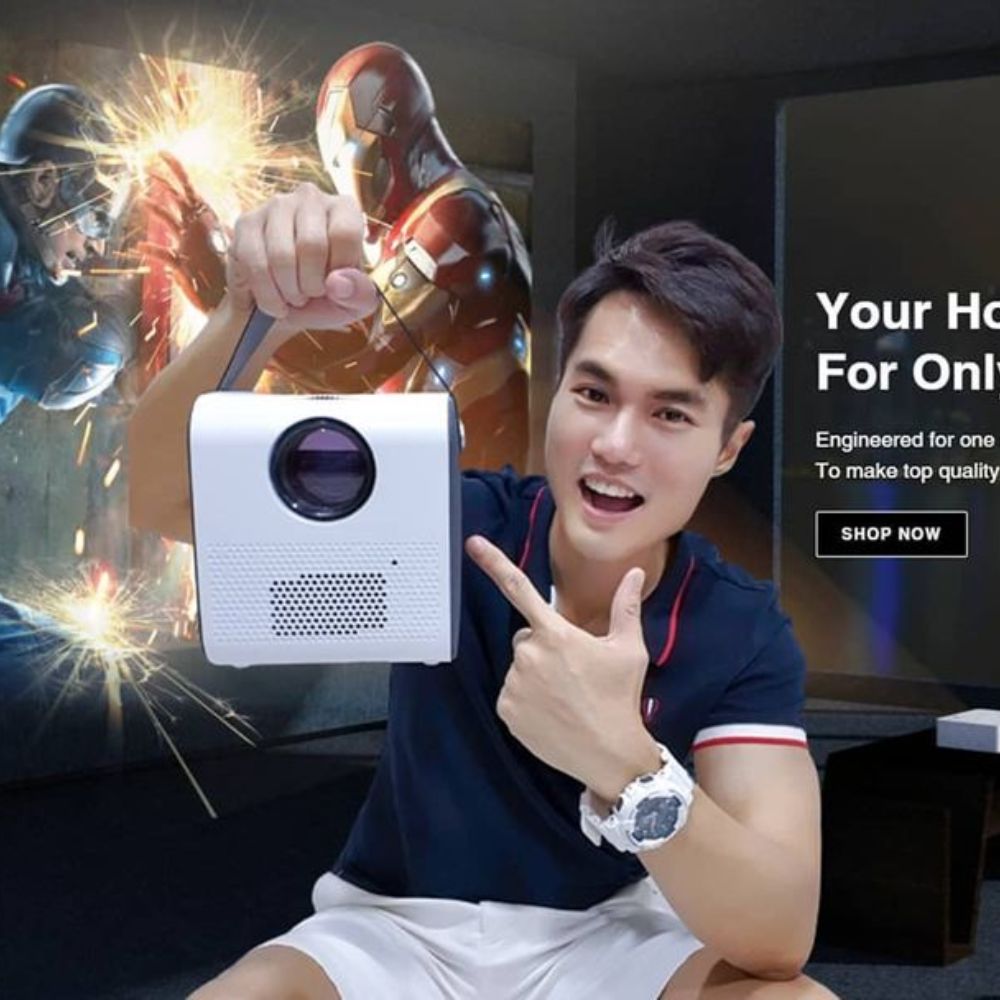 "I finally get to cure my travel bug. Comes with Inbuilt Netflix, YouTube and powerful speakers." – Keith
BEST Home Cinema at its Finest!
My first experience handling Lumos Home Projector and it has to be the best one. The HD graphics and surround sound system coming off the device does not disappoint, hands down, SOLID! Not forgetting the 4 keystones in the projector setting allows you to place your projector at an angle while getting the most OCD angled display beaming on your wall!! Furthermore, to get such quality at this pricing is a steal! What are you waiting for? Get yourself one TODAY ☻
Lumos quality.
Good brightness even in ambient lighting!
Helpful service staff.
Thank you.